BUYING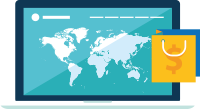 We buy all specs of Brand New OEM Neverlocked No Logo sealed Master Carton clean stock,
We accept any spec from Asia, Middle East, EU, US, AUS, African, Russian etc
We have very good connection with suppliers worldwide and locally
Suppliers will always offer us good stock with good price.
Trust built because we never eat our words.
Our verbal confirmation is purchase order to our suppliers.
SELLING
We stock variety and have over 600 items daily for your selection
We have a good team to serve buyers and can ship 50 items mixed order
Our sales will serve you from day till night whenever you need us.
With good sources and strong connection with suppliers, we can always get what you want with good prices.
All buyers are working out with us smoothly and happily because we rarely short ship and delivery was always on time.